Project 96 x SVGE Summer Cypher
On July 20, Project 96 kicked off its second annual P96 Summer Experience, a weeklong series of events dedicated to bringing together creatives of all backgrounds and instilling a sense of community among them. SVGE was fortunate enough to have attended last year's Summer Experience, but this year, SVGE was invited to play an active role: on July 25, we partnered with Project 96 to host the "P96 X SVGE Summer Cypher," the most electrifying cypher event of the summer.
The Summer Cypher called on some of the city's most talented up-and-coming rappers (individuals rappers and rap collectives) and producers to showcase their talents in front of four judges and a live audience. The event began with a series of freestyles. Each rapper gave their best 2-minute verse over Mobb Deep's "Burn" instrumental. Several MCs touched the mic – Akila K, Showalter, LMTLESS LAW, CEEZAR, Kay Anthony, ITSF Collective, and Bhag Boyz – but each one had the same goal: they came to prove themselves and put their respective boroughs and cities on the map. Victoria Bermudez, co-founder of Pink Room Media and our host for the night, provided us with play-by-play commentary as the hungry artists went head-to-head (literally, as the individual rapper challenge came down to a tie between Showalter and CEEZAR that was broken by a 40-second freestyle with no instrumental). Of the individual rapper challenge, CEEZAR took first place, and of the rap collective challenge, ITSF Collective proved themselves to be the stronger team.
After the rappers, the producers took the stage. For the producer challenge, each artist was given the same song, "Drowning In The Sea Of Love" by Joe Simon. They were asked to sample that song in an original beat and were judged on their creativity, originality, and usage of the sample. With only three producers – Hits By Jude, Genesis, and Ishimatsu – the competition was cutthroat. Victoria called all the producers to the stage to stand and be recognized as they played their final products for the crowd, and the judges made the final decision: Ishimatsu's beat, "Drip" was the judge­ favorite.
This event was a little more than just a friendly competition – it was a battle for prizes. The individual and group rapper challenge winners won a consultation with Brittney King, a well-known A&R/manager who has worked for many successful arti­sts in the music industry, such as P.Diddy, Usher, Justin Bieber and more. The producer challenge winner won a $150 gift card to Guitar Center – the production equipment isn't cheap.
Following the competitions, in usual SVGE fashion­­, we hosted an open mic for all rappers who wanted an opportunity to bless the stage and show that they, too, had bars to share with the audience. Finally, at the end of the event, SVGE's very own Shug Jay closed out with his performance of "The Groove," a single from his upcoming EP.­­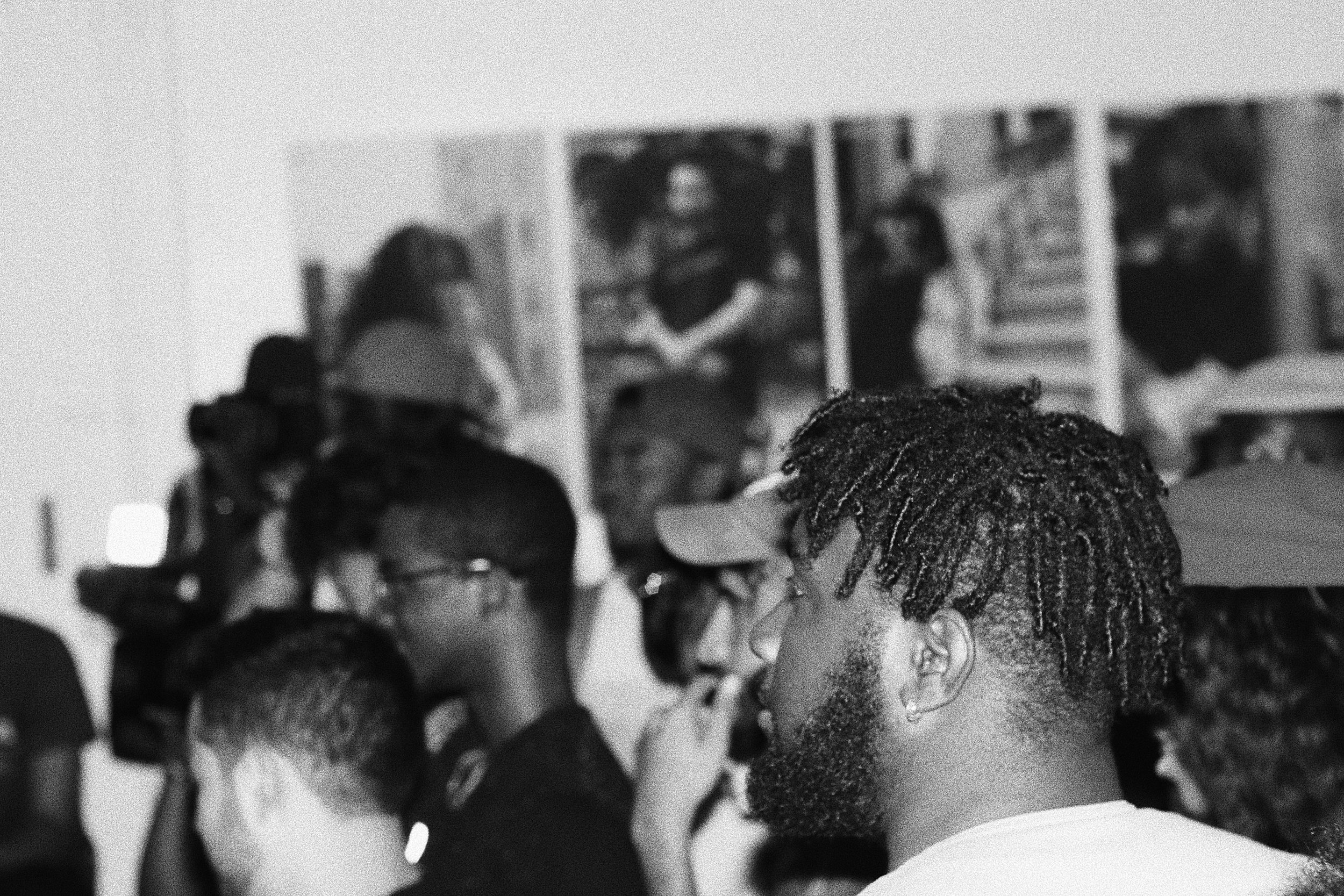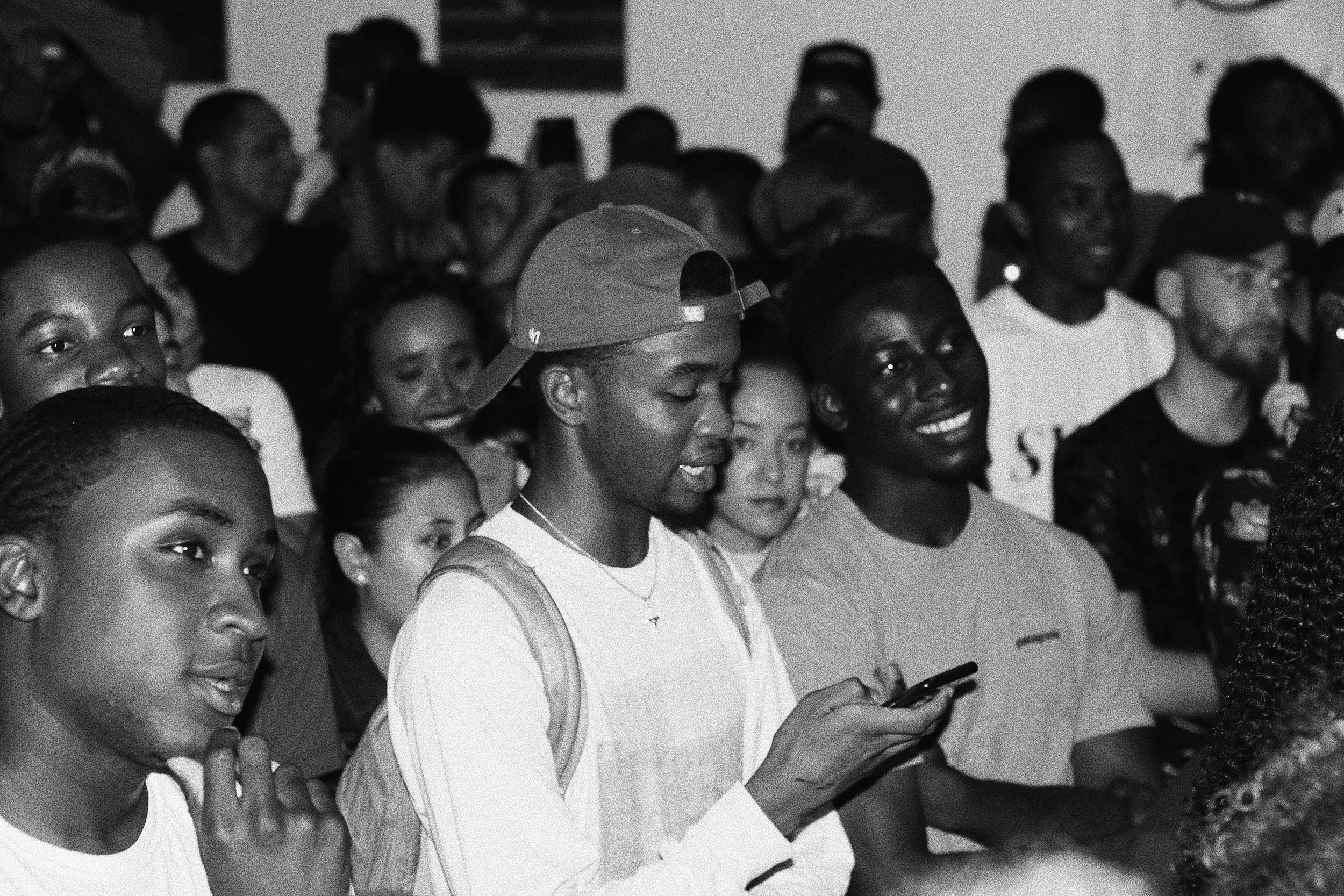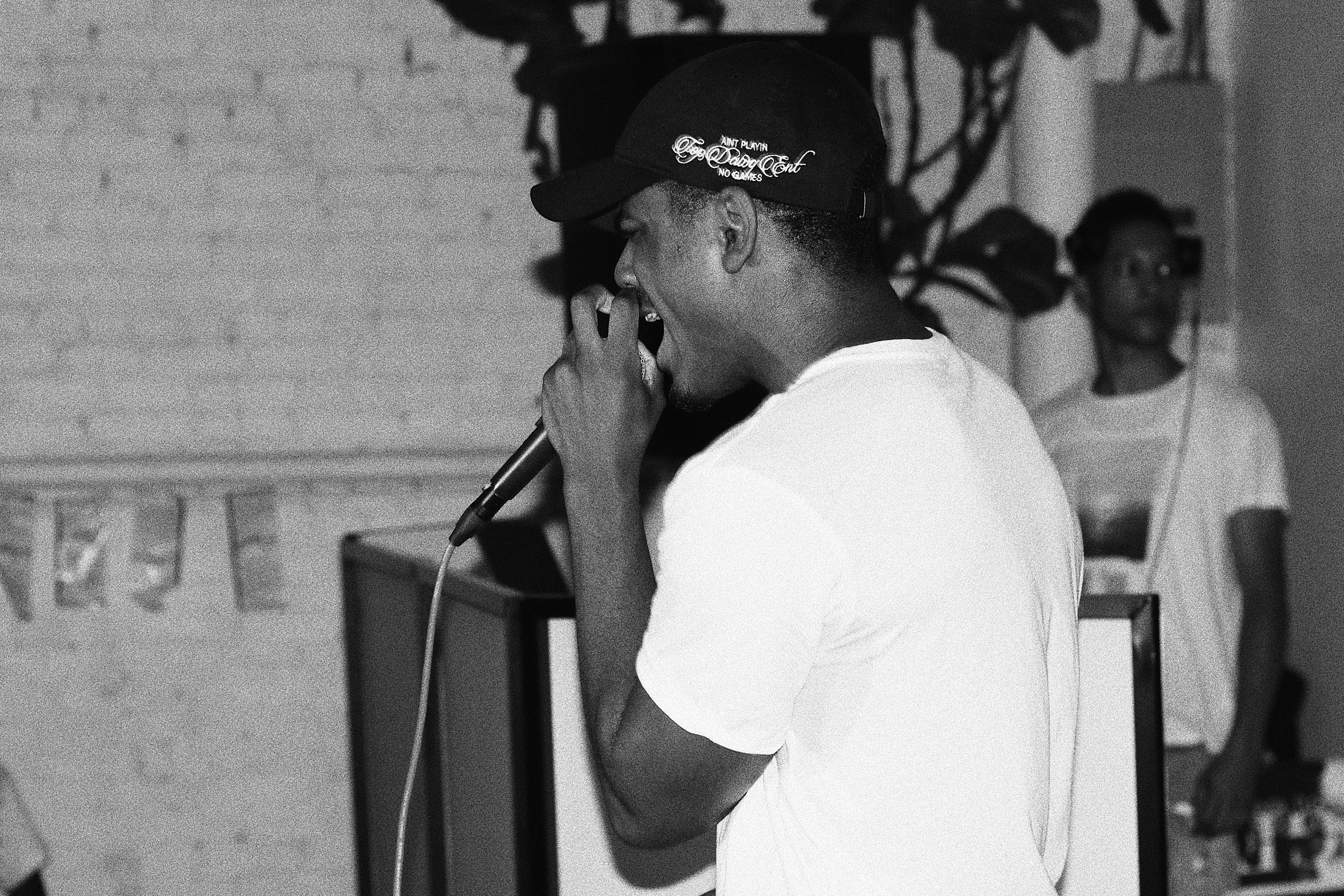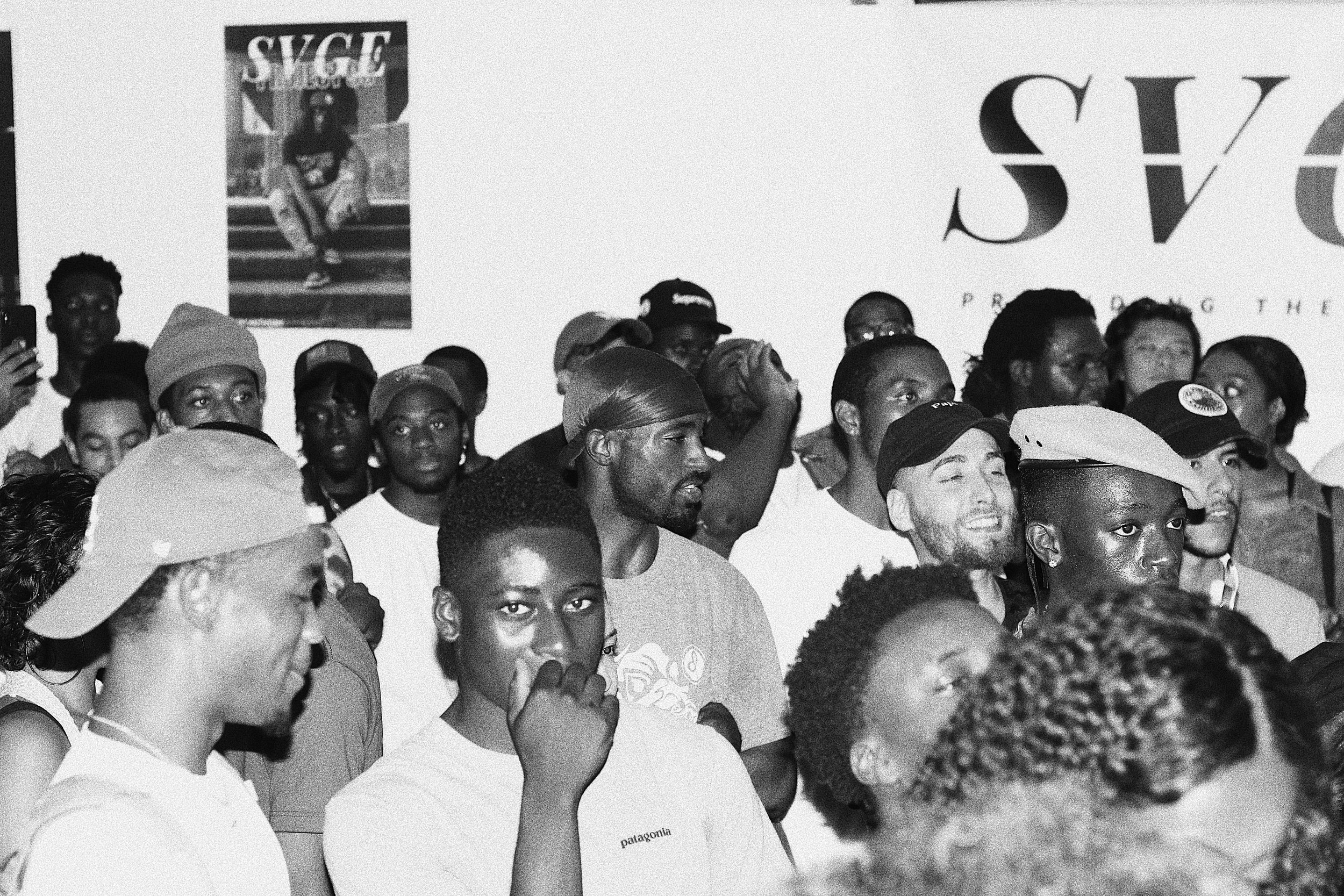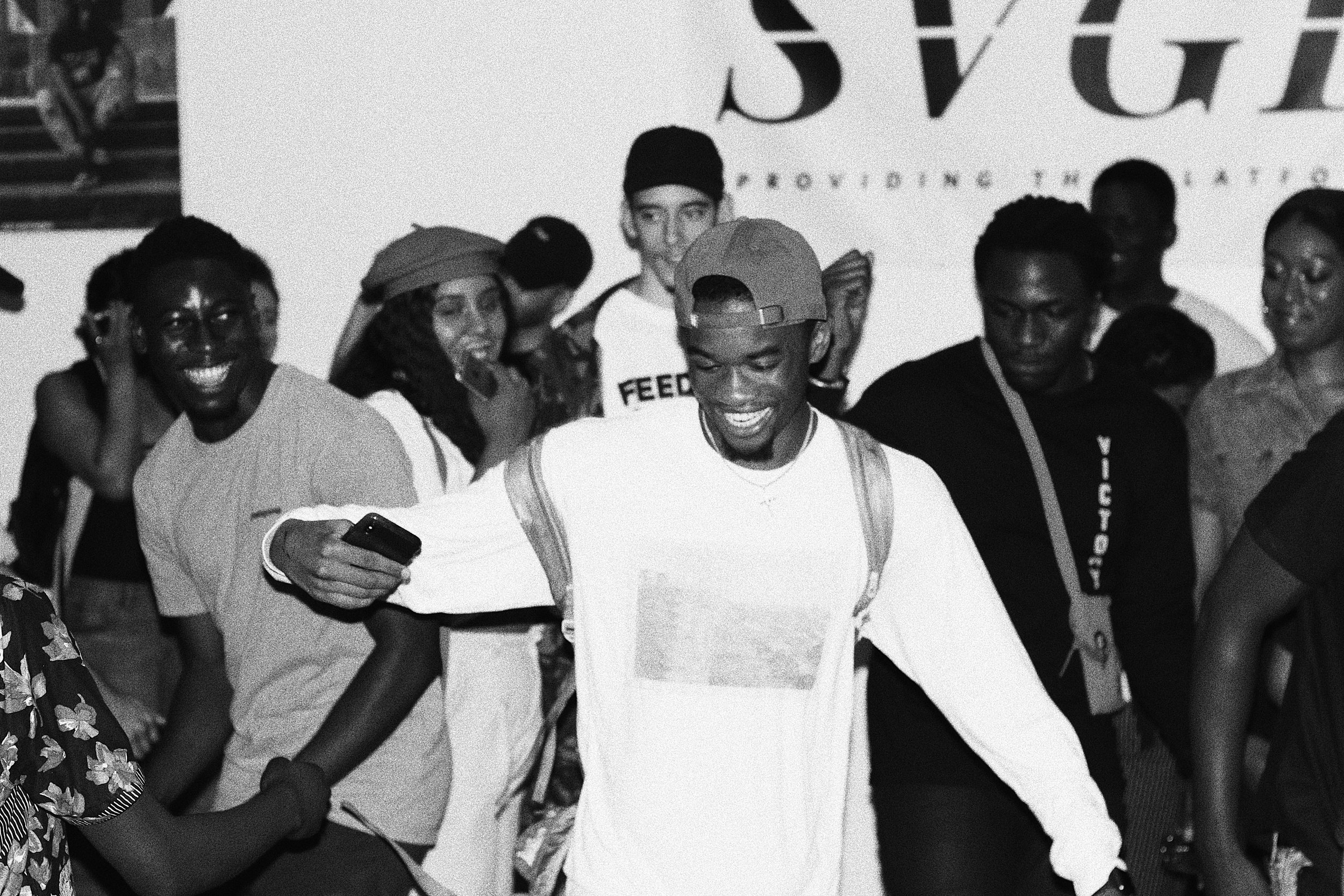 Special shoutout to our judges (Tia Hill from Genius, Tanasia Smith from JoyClub DC, Romel Lherrison from TIDAL, and Ten, an independent talent C&A), DJ TIM TRILLA, our event photographer, Malachi Dofat, our sponsor, Polaroid Originals, and our partner, Project 96.