SVGE Teams Up with Project 96 to Host A Summer Cypher
Project 96, a clothing brand and company dedicated to helping others fulfill their life projects through creativity and innovation, will be hosting its second annual #P96SUMMEREXPERIENCE, a week-long series of community building events. During that week, on July 25, SVGE will be partnering with Project 96 to produce a summer cypher event involving individual rappers, rap collectives, and producers. In anticipation of the event, Project 96's Lum Mawun photographed and interviewed the participants, and they had a lot to say.
"I like to say I started rapping in my mother's womb." The loose curled, vibrant, and soft-spoken female MC found her voice as an 8-year-old student in her language arts class. At only 9-years old, she wrote her first song inspired by the summertime childhood tragedy of losing her Nintendo DS. It was from this very tragedy that Akila K realized she may have a knack for songwriting. At the time, she consoled herself by saying, "It looks right. I'll get better." From that point on, she worked her way to doing just that.
Despite her loss, Akila K had the pleasure of growing up around music all throughOut her childhood. Having learned the West Indian steelpan from her grandfather, she decided to further tap into her interest by picking it up in school as a class. Through this, she was inspired to learn both the piano and the guitar. Unlike most musicians, this taught her how to not only play these instruments but read sheet music, something most musicians today have become less accustomed to. With greats such as Lauryn Hill, Kanye West (circa 2004), Nas, Tupac, and J. Cole as her inspirations, Akila K's sound certainly falls nowhere short of their smooth, addictive beats.
When it comes to anything remotely music-related, the rapper is always down for the cause. Because of this, when her manager recommended she enter the Summer Cypher, her eagerness to participate served as no surprise. Rather than participating for the sole reason of winning, Akila K tells us she's looking forward to the upcoming cypher for the vibes, comfort, and understanding that naturally stems from the atmosphere of other artists. However, don't her easygoing and shy demeanor fool you. "I write what I know, I write what I feel." Her authenticity will leave you learning to never judge a book by its cover, but rather to simply allow her musical talent to speak for itself.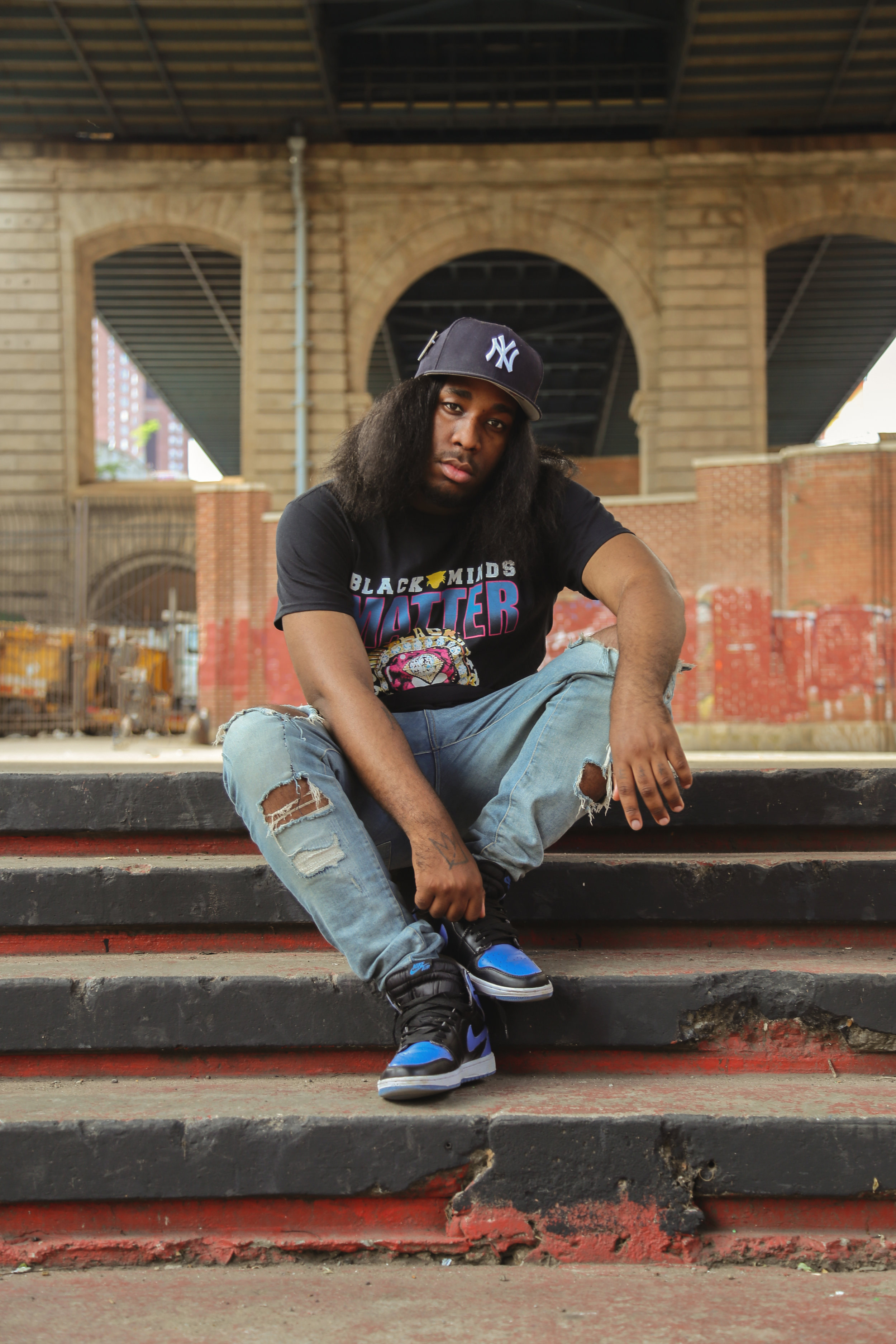 "I want to prove to people that I am the best." With an extensive wealth of knowledge under his belt and clear direction of where he wants to be, Kay Anthony intends on using the mic to not only share his rhymes, but also make a statement.
Kay attributes his introductory musical lessons as a child to his aunt and brother. He shares that if not for his aunt, he never would've been exposed to the world of music surrounding him that he fell in love with so naturally. Rather than simply listening to songs, Kay explains his studious methods which justify him to be what he believes is the best rapper of our generation. Kay wants the audience to leave knowing that not only is he good on the mic, but more importantly, he's on the road to becoming the best to ever do it.
With inspirations such as Biggie, Tupac, Andre 3000, and Kendrick Lamar, we can expect Kay Anthony's rhymes to leave us with food for thought and a fresh outlook on the rap game as we know it.
Rap battles pose as no new territory for up-and-coming rapper LMTLESS LAW. Growing up, his sister and his cousin would force him to partake in their childish rap battles which, at the time, were all fun and games. Years later, he would come to find that what appeared to be child's play would lay the foundation for his love of wordplay and passion for music.
Having written his first song in a story book he acquired from a book fair, LMTLESS Law, also known as Lawrence, notes that he's always had a knack for reading and writing. "I always wrote in different colors. I had red, green, blue... all types of different pens, and I would write every word in a different color. [That was] pretty tedious!" The rapper would soon come to find that his meticulous habits developed at an early age would come to shape his practice as musician as he got older.
Lawrence shares that he heard about the cypher after receiving an eager phone call from a close friend encouraging him to check his email. "I don't even check my email… I haven't made music in a while, and this is like a big comeback to me." Besides the prizes, Lawrence says he's looking forward to getting the buzz and opportunity to dive back into music with a larger audience. He leaves us with by sharing that we can look forward to hearing the versatility he has to offer in both his rapping and singing.
Chris Showalter embodies what it means to BYOT (become your own team). The self-taught rapper, producer, and video editor credits his skill and success as a musician to his determination to learn the ins and outs of the industry he one day plans to dominate all on his own.
What do you do when people aren't using the beats you're making? Rap over them yourself. Showalter first began rapping as a result of not being able to find rappers who wanted to use his beats. Once he noticed his talent for both rapping and producing, he took it upon himself to attend seminars where he could better learn how to fine-tune his craft. In doing this, Showalter was able to further refine his voice within his music, gain connections, and understand the market he would one day be a part of. "I would meet people that had their own studios and just teach myself. Me and my friends would just huddle in a room freestyling what we could while listening to 106 & Park."
An admirable self-starter, Showalter takes great pride in his ability to orchestrate his sound for himself on his own terms. "Everything is in--house… I won't have to pay anyone to do anything for me." He goes on to tell us about his inspirations of today and those of the past. Greats such as Kendrick, XXXTentacion, J Dilla, Boi 1da, and Pharrell serve as Showalter's biggest inspirations. In addition to pulling ideas and tricks from those who he admires, Showalter feels rappers of today are too caught up in delivering the same oversaturated message of "getting turnt or getting lit," with no actual meaning or purpose behind their words. "I can do the same thing as these trap dudes but flip it to have much more meaning behind what I'm saying… we're smarter than [just] trapping."
With each verse Showalter spews, he aims to give his audience a visual representation of his rhymes and stir up emotions that stick with you long after your first encounter with his work. Within each lyric heard, he wants listeners to leave with a painted picture of his words. From hearing him perform, you're sure to leave having experienced an in-depth motion of his mix through what he characterizes as storytelling.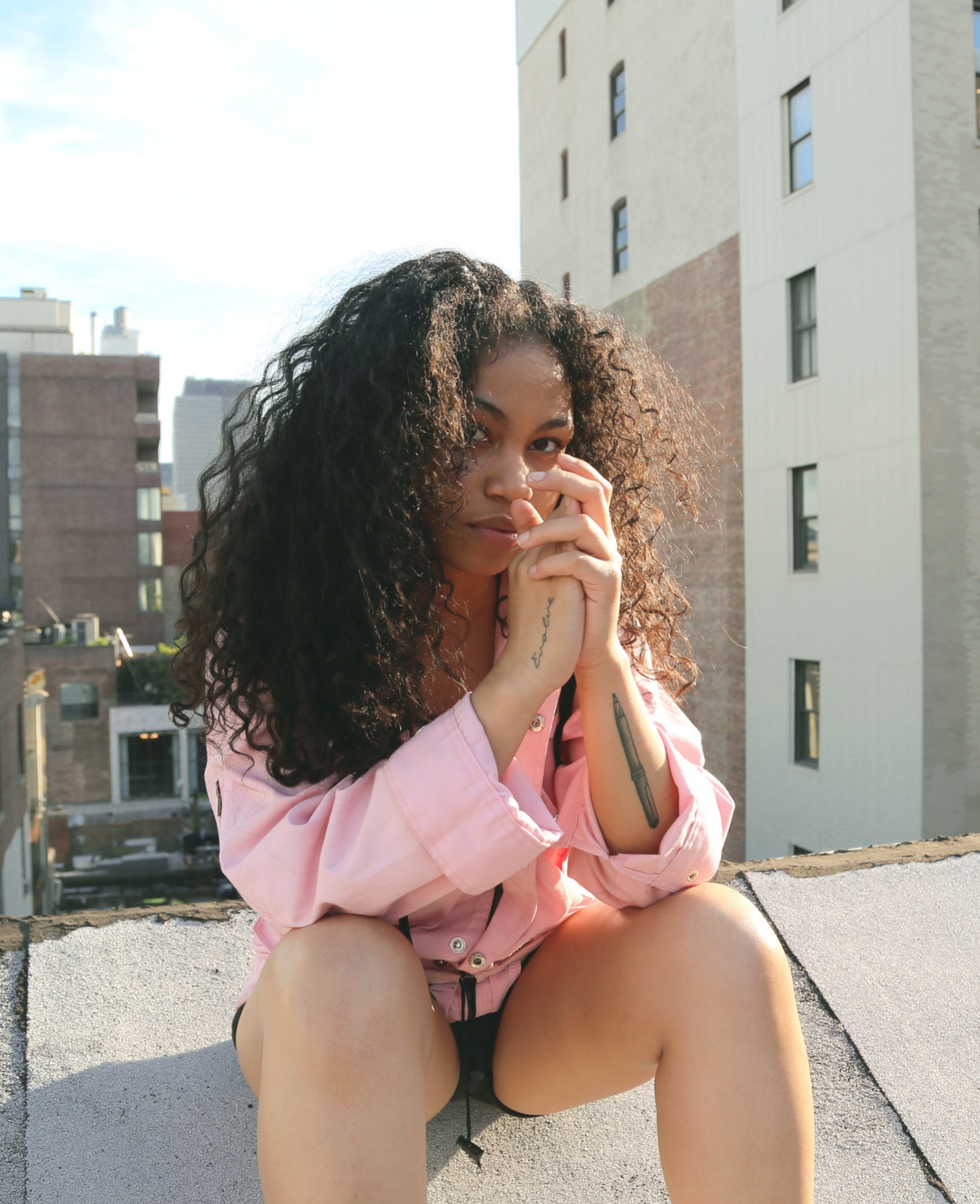 Funny, talented, unforgettable. Meet Kay Makavel, the Bronx-bred, female MC determined to change the game and redefine the perception of women within today's music industry.
Having always been good with words, Kay Makavel took interest in poetry and became an avid poet after her first lesson. Because of this, she consistently had the lingering desire to become a singer or a songwriter, but never a rapper. It wasn't until one day, her friend Kev convinced her to spit on a beat that she discovered her very own hidden talent. "You can rap, Kay, I feel it."
The female MC admits that although rapping was foreign to her, it all came too naturally. After first freestyling on a Chiraq beat, Kay has been rapping ever since. Thanks to the support and encouragement of those closest to her, Kay has been able to find comfort in her rhymes and use them as a method of expressing herself and documenting her experiences. "[They] made me appreciate my talents more [and] realize my gifts."
Having first heard about the competition through social media, Kay Makavel shares she's down for whatever and ready to be submerged amongst NYC's finest. Not only is she looking forward to being within a creative space, but she shares that she wants those in attendance to leave with a new perspective on female rappers that deviates from the typical standard of them usually being sexually driven. The rapper says, "I feel like we haven't had a female [rapper] come out in a long time that isn't sexually driven. I think I can appeal to a new crowd of females… not just the ones who wanna pop pussy. I have a lot to say and just wanna get a good crowd around me." Heard you, sis.
"Rap is the extension of the general message I try to share with everyone I come across." Having previously identified his purpose in who he is rather than what he does, CEEZAR, a laid back and kind-spirited rapper from Ohio, is sure to leave you with a link to his SoundCloud in addition to a few words of wisdom before the day ends.
CEEZAR found himself connected to music at the tender age of 3, thanks to his uncle. "I was born to a young mother. Because of that, I was able grow up around young people who took an interest to music of their time." Not often is it that many of us can relate to the music styles and tunes our parents once loved when they were our age. Even more so, it's even less likely we're able to collaborate with them on something so near and dear to our hearts. Luckily for CEEZAR, his uncle not only served as his first source of support, but the first collaboration at an extremely young age. His uncle would make beats and encourage him to rap on them. "[Eventually], I got into the habit putting words together."
CEEZAR would later go onto recording in more professional studio settings owned by friends of his mother and uncle around the age of 13. As a child, he would swindle adults into taking him seriously by identifying himself as the novelty child with a talent. "It was dope because I would be able to continue to work because people would realize that I actually was doing something and was good, [but also] serious about [it]." From very early on, CEEZAR's undeniable skill and genuine interest were able to help set him apart.
As he got older, he would carry the same finesse and aptness into his adult life in an attempt to continue to pursue his music career despite the difficulties in doing so within a city such as New York. As he's gotten older, CEEZAR says he's found fulfillment in knowing that becoming a rapper is not the end all be all for him. Thanks to his relationship with God, he's been shown that because his life assignment is intertwined in music; it opens up more room for him to freely create alongside the comfort of knowing that his involvement in the music industry is intended to be about much more than mere fame. Because of this, he's able to find peace in his purpose, noting that his strength and ability as an artist is a derivate of his relationship with God.
Despite his easygoing and amicable demeanor, don't think he's here solely for fun and games. CEEZAR intends to come armed and ready to compete for the cypher. "With all that said… I wanna compete [and] I wanna do it in the spirit of bringing everybody's talent out."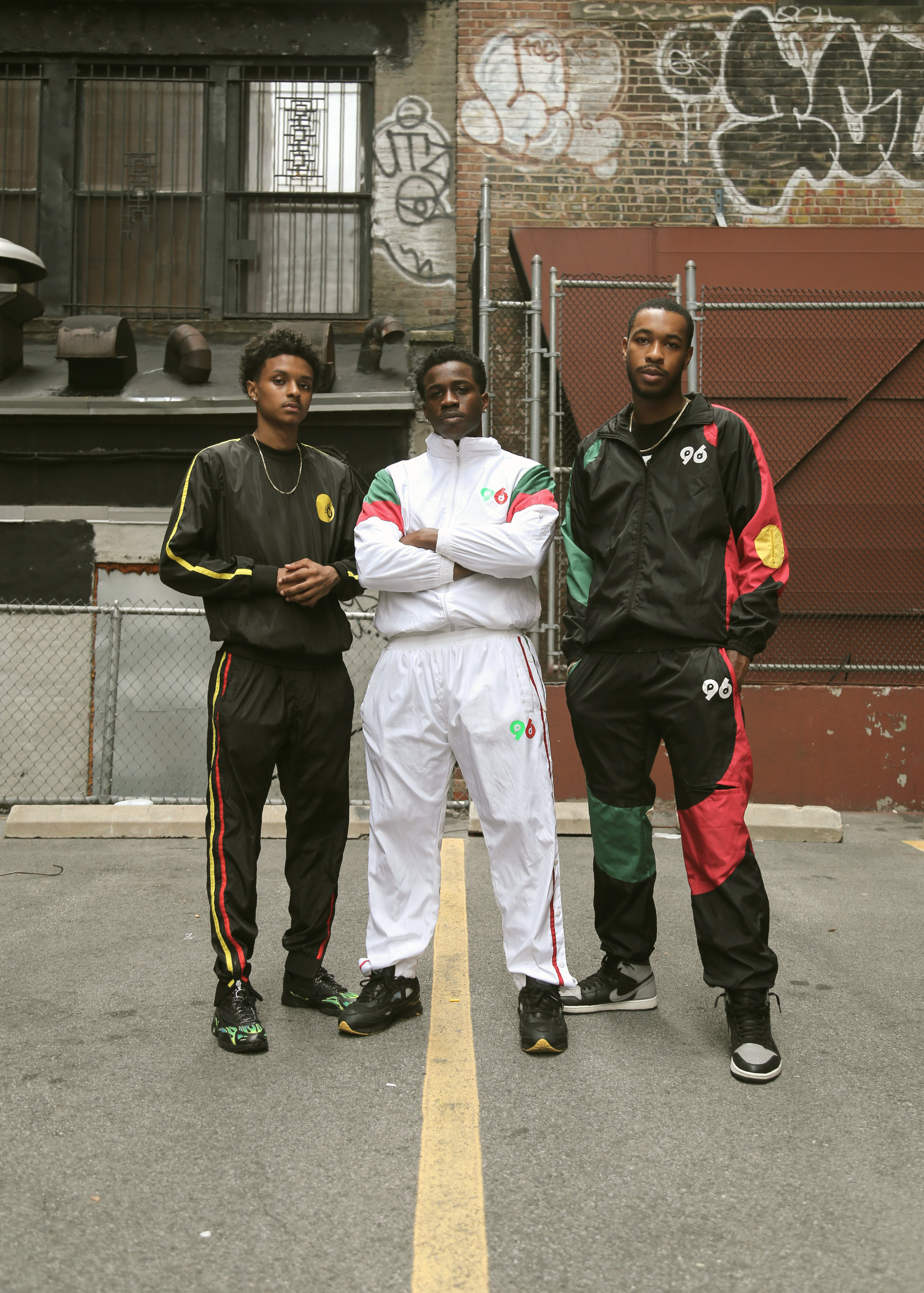 Having met in high school, Babyface, Glizzardo, and Foevrmore have been cracking jokes and making music together for quite some time now. Similar to most, their group initially would meet up after school and merely rap as a means of passing time with no intentions of seriously entering the rap game. As time went on, the group would find that their flows meshed well enough to be more than they ever realized and figured they'd take a shot at making music with one another. Meet Bhagboyz.
Upon their first introduction, the synergy amongst the group is no secret. Each member's distinctive personality naturally flows and bounces off each member with ease. Having been a part of the Project 96 Summer Experience last year, they quickly jumped at the opportunity to join the cypher and rock the crowd once more. "We want to hear bars and build our fan base [this summer]. We know we'll be able to bring the energy into the room!" We'll be looking forward to seeing just that.
If you're ever given the pleasure to be around the witty personalities of ITSF (If The Shoe Fits) Collective without laughing so hard your stomach starts to hurt, you probably met the wrong group of people.
Meet the ITSF Collective (Kendle, Nkosi, Rob, and Budd), a group of young videogame-obsessed musicians who deviate from the typical "hard" and standoffish demeanor we've become too accustomed to seeing in rappers today. The carefree group met each other when they were younger, having lived on the same block. As their friendship extended over the years, making music somewhat formed as "just another thing to do" for the group. Comprised of both rappers and producers, the ITSF Collective seems to have formed the perfect gang of lifelong homies and talented musicians alike.
Although the group takes pride in all that joins them together as a unit, they don't let their differences go unnoticed. With contrasts ranging far beyond the surface, from appearance all the way to their cultural upbringing, the collective is able to relate to their audience from four completely different perspectives offering versatility and belonging for each listener. "[Although] we are a group and come from the same environment, we had pretty different upbringing when it comes to the dynamics that make us individuals. So, when we come and we're spitting on tracks we're giving our own perspectives. At a certain point… even if you don't feel what one person is saying [from] the perspective of 'if the shoe fits,' hopefully you'll get someone else's." With different flows and personalities, there is sure to be someone who catches your ear.
Having been submerged in the music world from a young age, the music industry presented itself as no new territory for Genesis. Following in his father's footsteps, the Queens-based producer was first introduced to the music industry through his father's involvement in music early on in his life. Surely, being around A&R representatives, musicians, and label executives at such a tender age would certainly leave a lasting impression on anyone.
Genesis admits he wants to follow in his father's footsteps in the music industry and attributes his success to his father's support and wise words. Rather than be involved as a rapper or a singer, Genesis tells that it was his shy behavior that pushed him into producing as well. Although the vital, yet often overlooked, role comes with less limelight, it enables him to spread a message with a heavier impact by giving him the opportunity to place his power in his beats. With the power to lay the foundation of any track he touches, he's on the path of chasing connections, not just money. His authentic sound stems from his level-headed mindset and large emphasis on discovering the interconnectivity between his sound and his audience. In the past, he's delved into fashion, dance, and fine art, and yet, music was the only thing that stuck. Describing his music as the culmination of previous and ongoing life experiences, Genesis uses his surrounding world as his personal pool of inspiration in addition to his spiritual and emotional connections with those around him. Genesis tells us, "…if I can get people to understand me [through my music] from their perspective... [then] that's dope."
Having heard about the opportunity from fellow contestant Ishimatsu, Genesis is looking forward to meeting the fresh, new talent people can look forward to hearing at the cypher. An avid believer in all things creative, Genesis shares he's most interested in being involved in the Summer Cypher simply to be immersed within a creative, inspiring, and innovative space for artists and creatives alike. "I'm excited to see who else is out here in New York making moves within the tristate area [and] just to be out in a setting [where] it's just creativity. It's people like me that have a dream and they're pursuing it and this is one of the ways that they're showing that. I'm looking forward to being in that environment honestly."
You can become more acquainted with Genesis' sound by checking out his SoundCloud and streaming his first project published album, "Rizumu" on Spotify, Tidal, and Youtube. He leaves us saying people can expect to leave the cypher "feeling good." His sound is sure to leave you and your creative juices inspired and aligned.
It's always those slow, dreary, and hot summer days that often lead us into an abyss of boredom, or the discovery of something great. For Bronx-based producer Ishimatsu, he was fortunate enough to get the latter.
One day, Ishimatsu got the sudden desire to recreate the Super Mario Bros theme song everyone has grown to know and love. To do this, he decided he would break out the keyboard gifted to him on Christmas from his parents when he was 5 years old. Like most things of today, he was able to find a tutorial on how to play the tune off of YouTube. However, as he followed along, he noticed he was not only surpassing his own expectations but also, moving at a much faster rate than the video. From then on, he would come to find himself listening to music and trying to replicate the sounds and melodies he heard by ear. Soon enough, he taught himself how to play the piano which would later spark his current interest in music production.
Initially, Ishimatsu entered the world of producing after realizing he posed as a fairly harsh critic when listening to music. Because of this, he took it upon himself to do better than those he heard in hopes of changing the things he didn't like. Although he admits it's been a long road to becoming better, the journey has been a fun one.
"You crazy for this one, Jude!"
Meet Brooklyn's very own Alix Balan who is commonly known as Hits by Jude. Jude first got his feet off the ground with music sometime in 2012 with his close friends, working as a member of the Merlot Inc. Collective. At the time, Jude went by the name "Beats By Jude" but was later encouraged by those around him to change his name to "Hits By Jude" due to the radio-friendly nature of his sound.
However, despite what his name would insinuate, Jude first dabbled in music by exploring the rap world. At the time, his love for music pushed him towards rapping, which would allow him to further explore his love for music while giving him the freedom to fine-tune his personal sound and what his niche would be both within the music industry and the collective. Eventually, he would come to realize that despite his commitment to writing rhymes, he was a far better producer than he was rapper. Compared to his writing, Jude found comfort in beat-making and soon found himself mixing beats for himself, friends, and clients alike. From that point forward, he would try to work with those who were good at communicating words that would further enhance his beats. Jude takes a special liking to curating the blueprint that artists are able to use to his beats for within their songs and finds that the power to lay the blueprint for a track allows for a more synchronized marriage of sounds.
Jude is most excited to see how people will react to what he characterizes as the undesirable and dynamic element to his music. Just like wine, he sees himself only getting better with time.