Five of the Blackest Moments of 2018
With less than two weeks left of 2018, to say this year has been a marathon is an understatement. Though this year seemed like a long series of Ls, that does not mean that we should forget about the positive things that happened this year. Being Black and surviving day-to-day can be daunting, especially when the world seems permanently rested on our backs, but as the year comes to a close, let's take a look back to reflect on and appreciate five of the Blackest moments of 2018: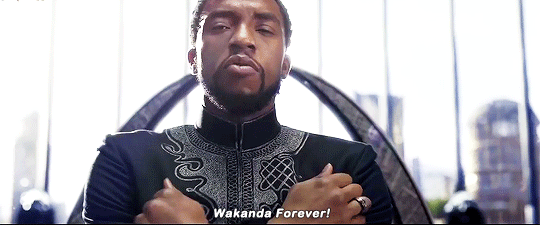 The year began on a high note, with the star-studded cast of "Black Panther" giving us our lives! From the beautiful cinematography, to the vivid West-African imagery, to Killmonger's one liners, to epic fight scenes with the ever-so-fabulous Dora Millaje, "Black Panther" brought together folks from all over the African Diaspora. It also gave the world "Wakanda Forever," the most widely known inside joke of the year.
While we were still riding the high from "Black Panther," Beyoncé gave us one of the blackest performances in recent history. Though she was booked to play Coachella in 2016, her pregnancy with Rumi and Sir prevented her from doing so. But the year-long wait was worth it because she came, saw, and conquered. A DJ Khaled voiceover even renamed the event "Beychella" because of the sheer magnitude of the show, a title she more than earned.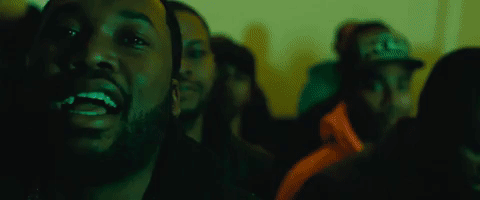 Meek Mill's wrongful imprisonment was one of the biggest controversies in the rap community. Heavy hitters like Jay-Z, Questlove, Colin Kaepernick, and even New England Patriots owner Robert Kraft expressed their disappointment and frustration around Meek's sentencing. And in April 2018, Meek was finally released after five months in jail for a decade old drug and gun possession charge. Since his release, Meek Mill has been vocal about social justice and overall justice reform. He now uses his experience to a practice a particular kind of activism and advocacy recently adopted by a number of celebrities.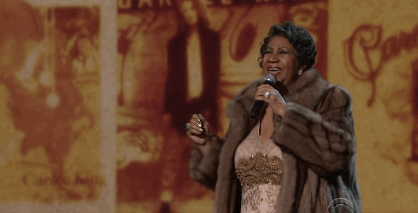 4. ARETHA FRANKLIN'S PASSING
Not all the Black moments from 2018 were positive, as the Black community lost the icon Aretha Franklin to pancreatic cancer on August 16, 2018. The news shocked the public, as only Franklin's family knew about her illness. The Ever Reigning Queen of Soul blessed the world with her sultry vocals and empowering songs for nearly five decades, inspiring legions of artists along the way. While she may not be physically present, her impact will always be felt.
Following the release of Fenty Beauty in September 2017 and SavagexFenty in May 2018, Rihanna continued to take the beauty and fashion industry by storm. She kicked it up a notch during Fashion Week this past September, making a splash to say the least. Rihanna's first Fashion Week show was themed after The Garden of Eden, featuring a very pregnant Slick Woods, who later revealed that she went into labor during the show. Rihanna has given the world so much and continued to do, inspiring other Black women along the way.
As we look forward to 2019, it's just as important to look back and reflect on how far we have come. This year, we have laughed, cried, rejoiced, and come together over and over again through our collective experiences as Black people. Be sure to carry this energy and this connection with you into the New Year and beyond. By doing so, you are adding to this list of awesome Blackness in your own day, everyday.